Custom Rebuilding and Restoring
We are one of the oldest carburetor shops left in the US that has been in continuous operation since 1944. We are a business that offers to you the highest quality Automotive, Truck, Marine, Agricultural and Industrial carburetor rebuilding and restoring service found anywhere. If you have seen a high priced older vehicle, classic or antique than more likely they are using one of our carburetors.
Where quality and service is our first priority. We offer you a carburetor with the highest durability, reliability, with the original look . If You ask yourself why you should use us, look at our pictures, services and the quality of our work.

Welcome to the Original Carburetor USA.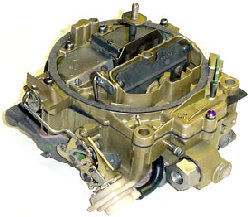 With 73 years or experience, I'm sure we will be able to help you with what you need. If you are looking to have a specific carburetor rebuilt please feel free to ask, we're here to help. All carburetors are done on an R&R basis. All Carburetors here are pictures of our actual rebuilds they are not new. We take great pride and care in the work that we do.



Carburetor USA
Since 1944

Edelbrock2x4
Holley Elec. 2 barrel
Rochester comp. 4 barrel
Zenith 1 barrel
Rochester 2 Barrel Marine
Rochester 4 barrel





"We are simply the best"
CarburetorUSA.
CarburetorUSA.
CarburetorUSA.
CarburetorUSA.
CarburetorUSA.
CarburetorUSA.com

Phone
856-858-5445